Manufacturing Experience
Consumer electronics products

digital cameras, digital video cameras, various media players, LCD TVs, PDP TVs, flash disks,digital photo frames, projectors, digital TV receivers, TV game consoles, etc.

Network communication products

digital set-top-boxes (STB), video phones, ADSL modems, cable modems, GPS modules, wireless modules, wireless access points (WAP), satellite receptors, cell phones, network cameras, and various network interface cards, etc.

Computer peripherals

computer power supplies, hard disks, display cards, memory cards, sound cards, CD-ROM drives, motherboards, LCD monitors, CRT monitors, TV boxes, electronics readers, and tablet computers, etc.

Others

industrial-use motherboards, industrial-use power supplies, industrial touch screens, POS, security control systems, digital surveillance systems, automobile media/communication mainframes, autobile GPS, automobile accelerators, automobile HID ballasts, automobile LCD monitors, automobile night vision systems, parking sensors, drive reorders, blood glucose meter, and pulse oximeter, etc.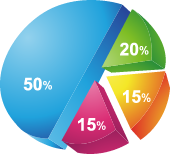 Consumer electronics products
Network communication products
Computer peripherals
Others