About Hueytai
Introduction
Hueytai Electronics, Inc. was officially established in 1980 and has grown with the rapid development and changing demands in the past years. We focus on professional and high quality electronics manufacturing services (EMS). Our major OEM products are computer peripherals, optical electronics, network communication products, industrial electronics, automotive electronics, and various kinds of consumer electronics.
Our Purpose
Our principles are cooperation, manufacturing, quality, speed and customers satisfaction with our full experience and diligent professionalism.
Cooperation > effective communication
Hueytai provides a comprehensive range of electronics manufacturing services to meet customer demands. Customers can make use of our different manufacturing services models aimed at different products, including trial production at R&D stage, standard final system assembly, Build-To-Order (BTO) and Configure-To-Order (CTO).
Manufacturing > professional manufacturing
Hueytai is a professional electronics manufacturing factory, providing the most professional, high quality and comprehensive range of electronics manufacturing services.
Quality > high quality products and services
Quality assurance system In order to ensure that customer demands and expectations are met, Hueytai conducts strict quality control processes:

Accreditation system Our company has passed the ISO9001:2000 certification in October 2001. Our ISO9001 system ensures that our services always meet the required standards to strengthen company management, enhance business reputation and increase our competitiveness.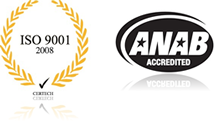 Speed > fast product delivery
In addition to providing the most comprehensive and professional electronics manufacturing services, we also aim to enhance our customers' competitiveness in the market by ensuring fast product delivery.
Customer satisfaction > understanding the needs of customers
Hueytai has produced many OEM electronics products for both domestic and overseas customers since 1980 and has accumulated valuable experience in this field. The electronics market is rapidly evolving and we will continue to improve our process technology, high quality manufacturing and customer satisfaction to provide our customers with further advanced process technology and manufacturing services.